Bibliophilic Excursions Review November 2018
Travel the world with Bibliophilic Excursions. Each month a box of goodies is cleverly curated to take subscribers on an adventure to one of the many beautiful cities or countries of the world. There are several excursion options available including the signature journey and the "Ladies at Lunch" box that start at $39.99 a month. Their goal is for you to be "immersed in a new country through the sights, smells, and textures." Think of Bibliophilic Excursions as a travel adventure in a box, where the subscriber experiences a different destination each month through the books and goodies. They are currently partnering with World Vision to provide school supplies to those in need in Africa, Asia, Eastern Europe, and the Middle East.
Packaging
Their goodies arrive extremely well packaged to protected the fragile items and snacks. I thought the addition of tissue paper with their logo printed on it was cute. The new royal blue design on their box includes their logo, social media accounts, and tagline: "Uniquely Curated Adventures in a Box."
What Came in the Mexico Box
Trinkets
The goodies in this box were so colorful and vibrant. I was inspired by all the textures. My favorite items were the Talavera Tiles, Handmade Mayan worry dolls, La Calavera Catrina (sugar skull), and the Alebrijes. I cannot wait to decorate my bookshelves and reading loft with these fun items.
The Serape is used as a scarf, and the sugar skull is used to honor the dead. I am going to use the Talavera Tiles as trendy coasters. I loved the story behind the Mayan worry dolls; children place them under their pillows to rid themselves of their worries. The items were a lot more authentic this month as compared to the Paris and California boxes.
Snacks
The treats included this month were dark chocolate with guajillo chilli, seasoning, and peanut butter candy. These choices represent a lot of flavors in Mexican culture This was fun assortment of snacks, but my husband and I were not fans of the flavors.
Books
The books of the month are Like water for Chocolate by Laura Esquivel and Conquistador by Buddy Levy. I am excited to read the fiction pick of the month because I'm in the mood for a romance story, and it meets the requirement of "book in another country" for a reading challenge I'm ending the year with.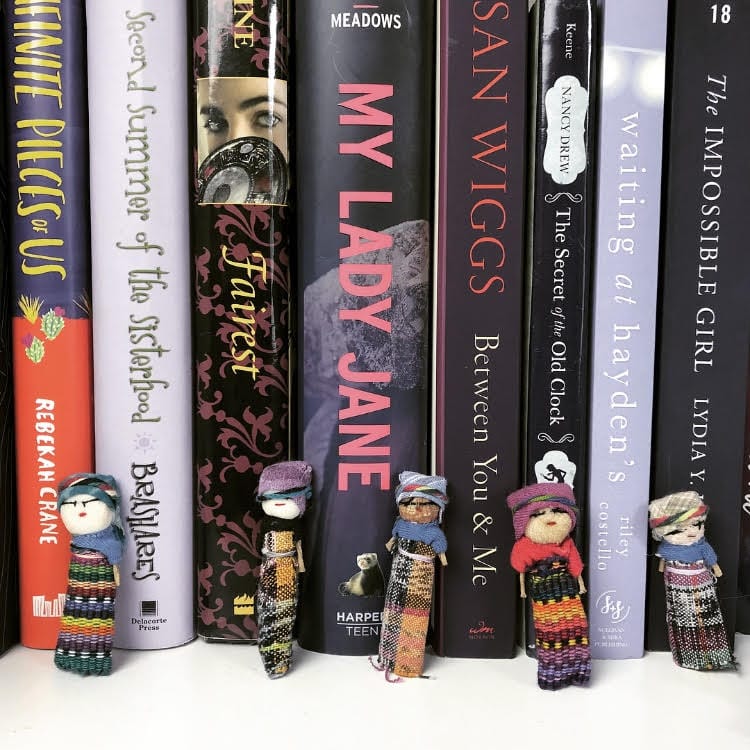 Final Thoughts
Overall, I was impressed by how authentic all the items in the box were. I felt like I had actually visited Mexico and picked up these items on my trip. I recommend Bibliophilic Excursions to fans of adventure and historical fiction. I would like to see more best sellers included in future boxes.
*Thank you Bibliophilic Excursions for sending me this box in exchange for my honest review.
GirlsInBooks – https://girlsinbooks.wordpress.com
Explore.
Save.
Enjoy!
Sign up for a free account on A Year of Boxes to receive exclusive offers, be added to our monthly mailing list, and much more! We are always adding features to improve the experience for our users, from their valuable feedback!
Join Today!