GlobeIn Artisan Box Review May 2019
GlobeIn Artisan Box is a monthly subscription box featuring handmade, ethically sourced products from makers around the world. Each Premium Box has a theme and for May it's the Delish Box. Speaking of delish, you might wonder who's the tasty lady with the box. It's my mother-in-law, tanned golden brown from a winter in Florida. She's visiting for a bit and agreed to help with the reveal. (Yeah she's the best.)
*They kindly sent us this box for review
There are two subscription options for the GlobeIn Artisan Box (all prices in USD):
Essential Box ($10 per month): Choose your own products and receive add-on credit to pick your own selection at members-only prices, or receive the surprise item of the month. Shipping in the US is $3/month; shipping to Canada $12/month (your first box ships free); and international shipping is $15/month.
Premium Box ($40 per month): Each Premium Box is approximately $70 in value and includes 4 to 5 handmade items by artists from around the world. Subscribers can also choose additional products to customize their box. Shipping in the US is $10/month; shipping to Canada $22/month (your first box ships free); and international shipping is $25/month.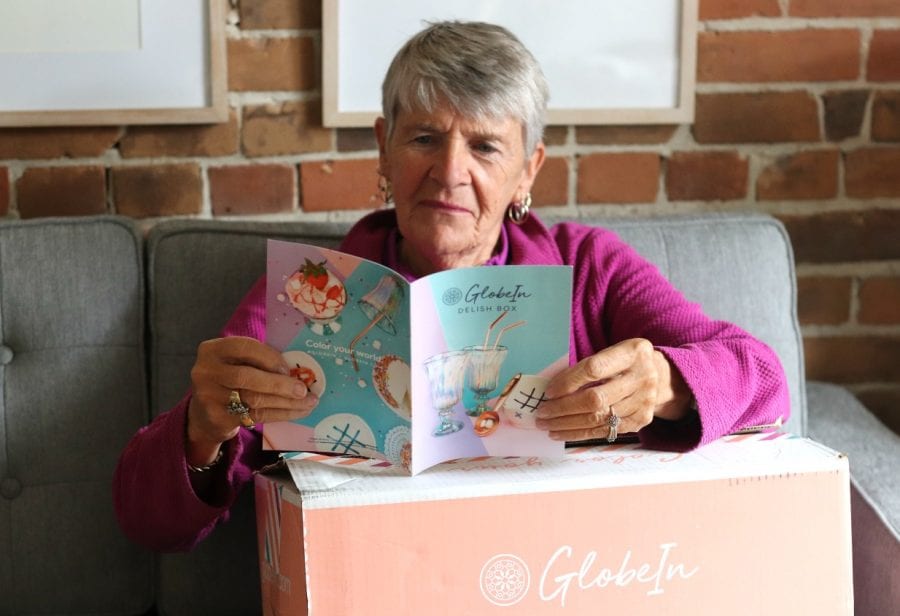 Each box comes with a glossy, full-colour guide to contents. You learn a little bit about each product, including where it was made, how to use it, who made it, and what impact your purchase has on the lives of the makers.
Now what could this be?
Stainless Steel Straw Set, India ($12)
I've been wanting some reusable straws and I love the rose gold. Now I just need to find a wee brush to clean them with. Do you have one you'd recommend?
Stainless Steel Ice Cream Scoop, India ($18)
And a gorgeous ice cream scoop! I didn't have one of these either, and this one comes just in time for summer. It's handwash only but that doesn't bother me. It'll take all of two seconds to clean.
Iridescent Ice Cream Sundae Glasses, Mexico ($32)
And I am LOVING these handblown sundae glasses. Aren't they so pretty? They're made of recycled glass.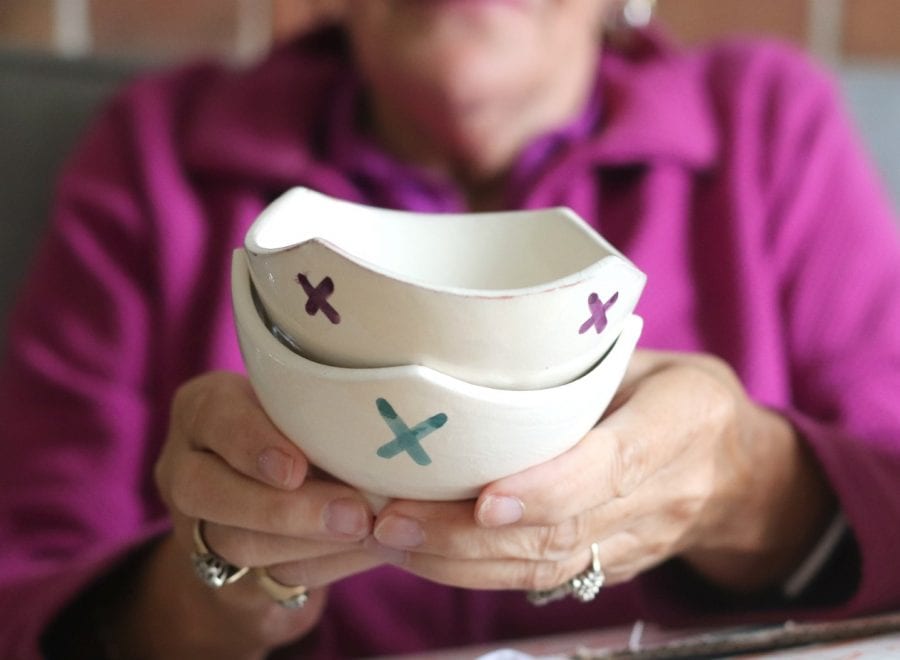 Set of Two Ceramic Toppings Bowls, Morocco ($36)
Last but not least, two lovely bowls for ice cream toppings, but you could use them for just about anything really.
I know I said last month's GlobeIn Artisan Box (Slurp) was my favourite but I like the Delish Box even more! I love the rose gold colour of the ice cream scoop and the straws and the design of the sundae glasses and toppings dishes. I'm sure we'll get all kinds of use out everything this summer for our ice creamy treats. And I'm so glad GlobeIn included two of each of the glasses, dishes and straws. It's nice to have a set that two people can enjoy.
What do you think of the May GlobeIn Artisan Box?
Try Small Things – https://trysmallthings.com
Explore.
Save.
Enjoy!
Sign up for a free account on A Year of Boxes to receive exclusive offers, be added to our monthly mailing list, and much more! We are always adding features to improve the experience for our users, from their valuable feedback!
Join Today!