The Floless Box Review February 2019
The Floless Box is non-toxic and cruelty free skincare box. This subscription is bi monthly and offers two options. The Floless Box and the Floless Box Mini both come with high quality skin care products plus a surprise item. In addition, 10% of proceeds are donated to Umra Orphanage in Dar Es Salaam, Tanzania. The "Our Story" section on their website describes this subscription best: "The Floless Box is so much more than a skincare subscription box… It's a bi-monthly package filled with love and inspired by personal struggles with skin issues and a desire to support a worthy cause."
Packaging:
The customized box is beautiful in sunset colors of pink and orange. The box is clearly labeled with company logo, website, and related hashtags. The goodies in the box were neatly packaged and protected in packing worms. The presentation was very professional.
What Came in the Box: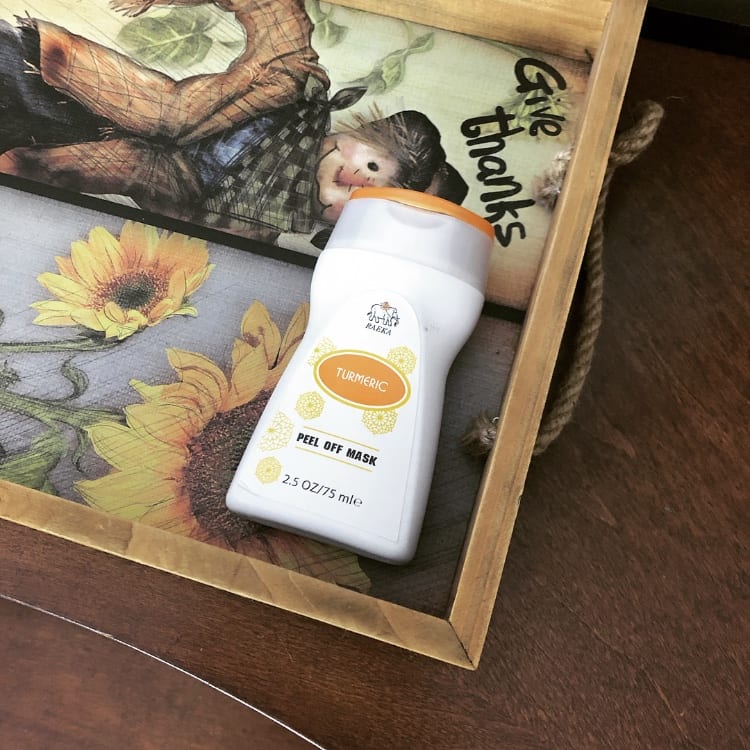 RAEKA- Turmeric Turmeric Peel Off Mask ($29.50)
This mask fights against acne, oily skin, signs of aging, pigmentation, and facial hair growth. The peel off mask works at removing impurities and dead skin cells while improving one' complexion. The Turmeric mask is slightly different from the Lemon mask included in November's box. I've already started using it twice a week and have noticed my skin is softer. The yellow tint to the Turmeric mask is little off putting, and I find it harder to peel off than the Lemon mask. I would recommend only applying to the t-zone because it is harder to peel off closer to the hair and jawline.
Kopari- Coconut Rose Toner ($25.00)
This toner re-energizes and strengthens skin with antioxidants to reduce the appearance of pores, even skin tone, and draw out impurities leaving skin hydrated and healthy. I haven't used a toner since high school, and I remember them being abrasive and inflaming my sensitive skin. That is not the case with this toner; it is very light and refreshing.
Youth To The People- Superfood Cleanser ($10.00)
This is basically a green juice cleanse for your face. It is formulated with antioxidants such as kale, spinach, and green tea to give your skin the ultimate cleanse. It works to prevent clogged pores, removes makeup, and balance pH without drying out your skin. This product also is light and rejuvenating without irritating my sensitive skin.
Surprise Item- Rose Gold Sea Glass Ring by Baublesbybets ($13.00)
Each month's box comes with a surprise item, and this month's item is a ring. It's adjustable, so it can be worn on any finger. Rings are definitely my jewelry item of choice, and this one is so petite yet stunning. I was really excited about this item.
The Floless Box Review February 2019 – Final Thoughts
What I love about The Floless Box is that it allows me to try high-end beauty products at an affordable price. In addition, the products are everyday items that I use. I've become a life long user of the products I have been introduced to through this box. Again, the mini box came with twice its value in product.
*Thank you The Floless Box for sending me this box in exchange for my honest review.
GirlsInBooks – https://girlsinbooks.wordpress.com
Explore.
Save.
Enjoy!
Sign up for a free account on A Year of Boxes to receive exclusive offers, be added to our monthly mailing list, and much more! We are always adding features to improve the experience for our users, from their valuable feedback!
Join Today!